Backgrounds
In recent years, numerous mobile applications have emerged that provide the feature of generating screenshots that mimic Tencent WeChat software interfaces as a functional selling point. These apps copy the content and art works in WeChat functional interfaces and provide editing module that can create fake WeChat screenshots; some of them have even provided the online version of the screenshot generator.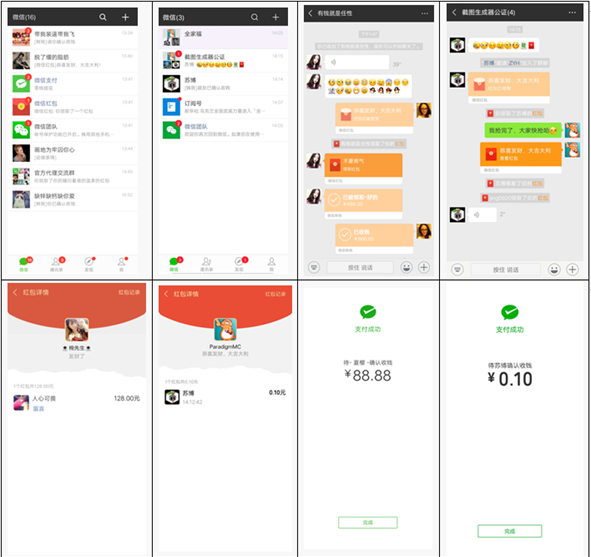 Tecent Company entrusted Unitalen Attorneys at Law to sue a network company in Shenzhen involved (hereinafter referred to as the "defendant") for infringement of copyright and unfair competition and had recently won the lawsuit.
Court decision
The People's Court of Nanshan District, Shenzhen, Guangdong Province found in the first-instance judgment of this case that:
1.The alleged WeChat screenshot generator has infringed the right of communicating WeChat works, such as "WeChat emoticons, WeChat payment icons, WeChat red envelope webpages, WeChat red envelope icons and WeChat icons", to the public over information networks.
2.The defendant's development of the alleged WeChat screenshot generator and production of corresponding training content and the provision of paid watermark removal services has violated the principles of good faith and business ethics;
3.The alleged act has infringed the commercial interests and competitive advantages enjoyed by Tencent in the WeChat ecosystem. Meanwhile, it has infringed the interests of consumers and market order, constituted unfair competition in accordance with Article 2 of the Anti-Trust Law;
4.In this case, Tencent's legal interests vary with difference bases on Copyright Law and Anti-Trust Law respectively. The latter is to protect the competitiveness enjoyed by Tencent in the true and honor manner within WeChat ecosystem, so both Copyright Law and Anti-Trust Law can be applied for protection in this case.
5.The defendant is ordered to immediately stop the alleged infringement and compensate Tencent for economic losses and reasonable expenses of 750,000 yuan.
Typical Significance
This is the first case in China, in which the development and operation of fake WeChat screenshot generator application is determined as constituting copyright infringement and unfair competition.